Our Health Club has been newly refurbished to complete the wide range of choices, which our guests so much love.
A refined and relaxing environment pampers your senses with a great variety of facilities to make your holiday even better.
The wellness area includes a warm area with sauna, turkish bath, emotional showers and ice waterfall in order to purify your body from toxins and tiredness. Two amazing relaxing rooms where wood, glass and stone harmoniously merge: just perfect for a complete relaxation of soul and mind. The new heated pool with a fantastic outdoor whirlpool is a dream come true: enjoy it under a starry sky or while the snow magically blankets Livigno. In summer time, relaxation meets the sun on our solarium, organised for your highest comfort. Body and soul would benefit as well from our new cosmetic product line, which joins the pureness of mountain water and the beneficial power of the herbs growing on alpine pastures.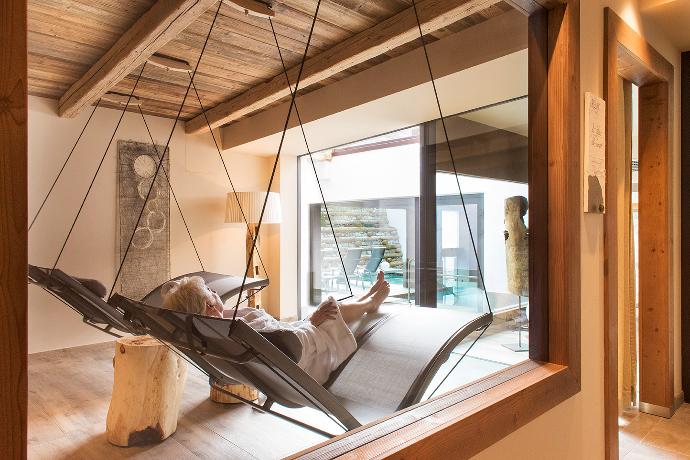 ​Silk lines: a room in the dim light to relax and free your mind while listening to the sound of music and the eyes following the silk lines, the special purpose-built accessories where the wood from the forests of Livigno marries with the precious fabric coming from the East.

Time lines: a relaxation area facing the pool, where you will be coddled sitting in a suspended chaise longue while the Time Lines hanging on the walls evoke the sun and the warmth of the mountains.


Le linee del Tempo: una sala relax che si affaccia sulla piscina, in cui cullarsi su chaise lounge sospese, mentre alle pareti le installazioni Le Linee del Tempo ricordano il sole e il calore della montagna.

A direct line with nature

​The new SPA has been built using natural materials such as slate and the wood from old haylofts in order to strengthen the bond with our land.

In the forthcoming spaces you will breathe Livigno's pure fresh.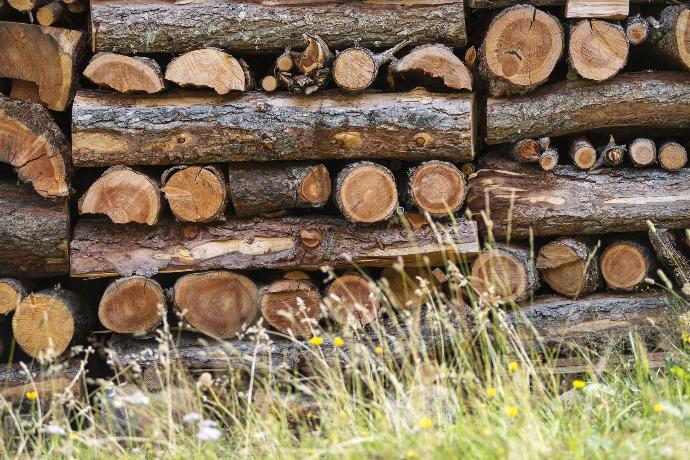 The world of waters and herbs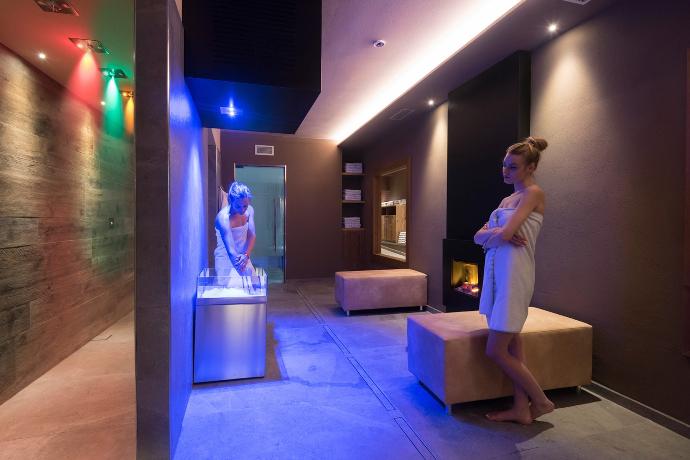 The world of waters is the area dedicated to sauna, steam bath, emotional aromatic showers and ice-shower alongside with the world of Alpine herbs with all their possible mixtures and the healthy herb teas with precious detoxifying effect.

Give your body a freezing whip on the new terrace after the heat of sauna and steam bath. And then indulge in the facing pool provided with Jacuzzi while watching the sky and the clouds quickly going by.