"Our challenge is always the same: innovation through tradition."

STUA NOA: means "New Room" in the dialect of Livigno. When families lived their lives within simple rural houses, in Livigno they used to gather at the end of the day in the wooden Stua, which was the only heated room of the house, to have their meals.

Today the old Stua has become an exclusive restaurant inside Hotel Concordia, embellished by the mastery and culinary fantasy of our young Chef Andrea Fugnanesi who captivates our guests with his "Fine Dining" proposal and his visionary idea of the art of cooking.

STUA NOA perfectly combines tradition and innovation together with a pinch of folly.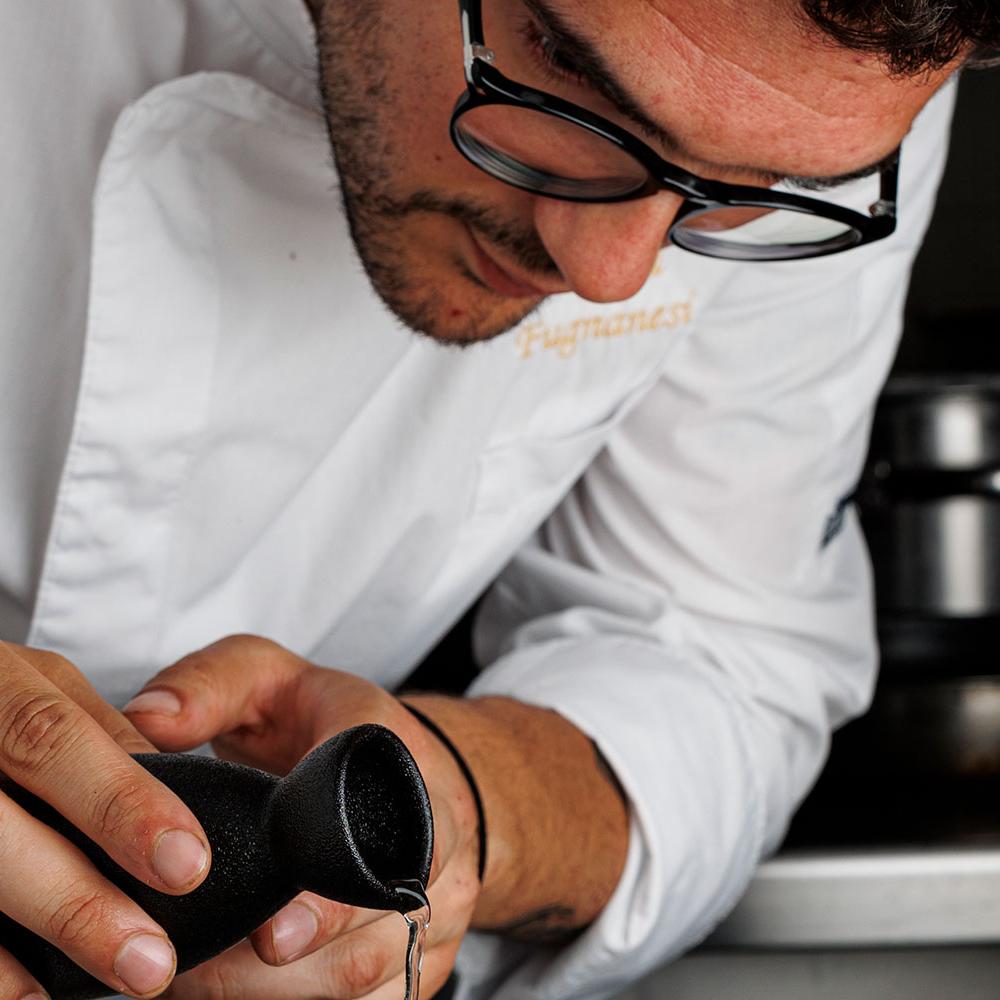 Andrea Fugnanesi
Andrea Fugnanesi, born 1995, loves to de scribe his cuisine as "essential" in the name of his respect to the final product, which is the result of fine preparation, cooking and plating up.
After his appearance at Top Chef Italia, he became so popular as to make significant experiences in Italy as well as abroad. Then he was recruited in the kitchens of some important Valtellinese hotels, such as Grand Hotel Bagni Nuovi in Bormio and Grand Hotel della Posta in Sondrio.
STUA NOA Fine Dining in Livigno represents the natural evolution of his constant research of raw material from all over the world, which he perfectly combines with the Valtellinese territory. Tradition and innovation meet again to give life to unforgettable and immersive culinary journeys.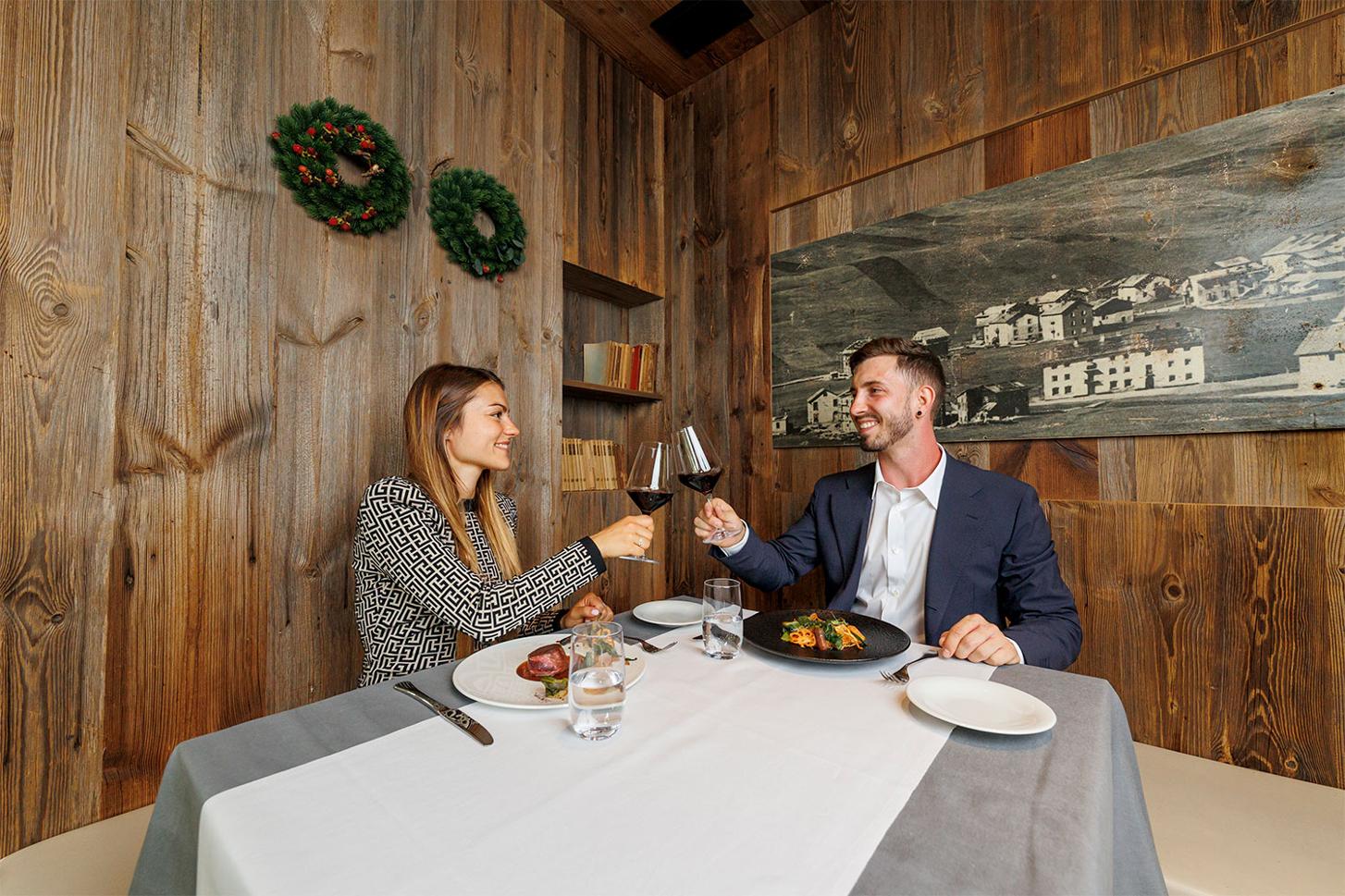 FINE DINING
You will be surprised by "The Chef's choice" menu as well as by his interpretation of the ingredients of our region for a unique Fine Dining experience. It is you that will choose between the Concordia Experience and the Mountain Experience menus.
SOMMELIER
Our Sommelier will lead you through a unique dining experience by selecting the perfect pairing for the Chef's original menu from our wine list.
LOCATION
STUA NOA is the Fine Dining restaurant at Hotel Concordia, which is situated in the heart of Livigno and is provided with private parking. Discover the art of hospitality and indulge within the cosy and intimate atmosphere of the ancient wooden Stube. 5 tables for an absolutely unique dining experience.

Concordia Experience
Let our Chef's culinary phantasy surprise you.
6 courses
Excluding beverage​



​

110,00 € per pax
Mountain Experience
Menu con ingredienti del territorio


I

ngredienti del territorio di Livigno, rivisitati in chiavi Fine Dining


6 portate
Bevande escluse

​

70,00 € per persona

​

Mountain Scent
Menu vegetariano

​

6 portate


Bevande escluse




​

70,00 € per pax
Stua Noa Menu

Discover the menu